How to Save Money on the Wedding
Wedding season is here, let us show you how to save money on the wedding you've been dreaming of having! It's an exciting time for love and the merging of families. What could go wrong? Maybe a few little things, but we're here to help make sure you'll be financially covered. This is the time to be extra careful about how much you're spending on the wedding. Here are some tips to help you and your partner start your life together on a great financial note.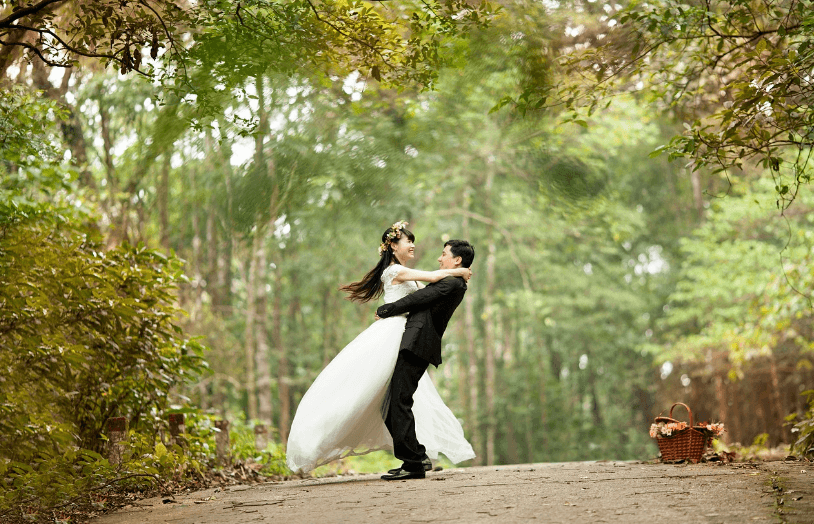 Budget
First things first. Sit down with your soon-to-be spouse to map out the budget for the wedding. By this point, you should make it a priority to know your partner's finances inside and out. If this feels too personal, remember you're about to marry this person. There shouldn't be any relationship secrets–especially with regard to finances. Know your partner's savings habits, credit history, and anything that could come back to bite you in the future. Also, the real reason to have this talk early: if you find out something bad you still technically have time to run.
Plan
It wouldn't be a bad idea to get a professional to look at your wedding budget. Talk to your financial advisor (if you have one) or talk to us for free right now. Registered financial advisors can help you understand how much money is wise to spend on your wedding based on your financial situation. At the same time, they can help you get an understanding of the kinds of things you and your partner need to discuss before tying the knot.
Party
There are plenty of ways to save money here and there when it comes to the actual wedding date. The internet is full of resources for how to effectively do this. One of the ways is to limit the guest list to close friends and family. If your wedding is presented as a small and intimate affair, people will understand. You can also cut wedding expenses by holding the ceremony and reception in the same place. Be creative about location! Since it's summer, consider holding it in a family member's backyard or a nearby park.
Final Touches
Creativity will be your best friend for cutting wedding costs. For the wedding dress, shop pre-owned or sale items. Get your friends together to help make do-it-yourself items for the wedding, such as centerpieces, decorations, and party favors. When working with the flowers, use in-season flowers and to cut even more costs, replace some flowers with greenery. There are plenty of ways to have a truly beautiful wedding without breaking the bank. Start your marriage strong by keeping your finances in check from day one.
New to FC360? We are committed to helping you reach your financial goals faster so you can retire sooner. At FC360, you'll receive a custom portfolio professionally managed daily by our team of registered financial advisors. All for as low as $3 a month. No high percentage fees, no commissions, no nonsense. Sign up today to speak with an advisor for free.