Essential Money Tips for Fall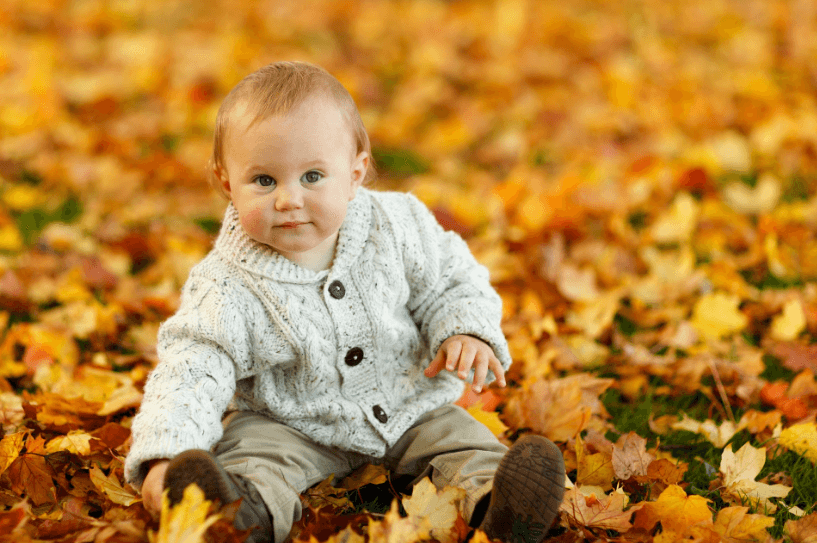 There are so many reasons to love fall: the chill in the air, the leaves turning red, the shape-forgiving clothing, babies in fluffy sweaters! But the greatest part about fall is how it helps us transition to winter with ease. This transition time is key for our financial health as well. As we gear up for the winter months, it's a good time to start thinking ahead about how to set ourselves up for a successful new year. Here are our five tips for making good financial decisions this fall.
Get Healthy!
Open Enrollment Season is here and now is the perfect time to sort out your health care plan. From November 1st until January 31st 2016, you're free to enroll in a 2016 insurance plan on the Health Insurance Marketplace. So definitely do your research and be sure of your premiums as well as out-of-pocket costs before choosing a plan. Talk to health insurance agents, study the literature, and make an informed decision about the right fit for you and your family. Unfortunately, once the deadline lapses early next year, you'll only be able to apply for health coverage following certain life events, like marriage, child birth, or job loss.
Find Your New Best Friend
…kinda. Fall is a good time to think about consulting a tax planner so you're prepared for tax season next year. This is the person who will work to reduce the amount of taxes you need to pay. For that reason, it's an important role and one that you should give serious thought to while you have some time. A tax planner will add a much needed personal touch to the complex world of taxes, getting to know you and your financial situation in order to save you the most money. For more information on our tax planning services, consult FC360 here.
Thrifty Gift Giving
Shopping for gifts around the holidays can sometimes be so stressful that it sucks the fun out of the holidays. Let's try to avoid that this year. Since it's still early, shop the fall sales and take advantage of the extra time to find the perfect gifts for your loved ones at the right price.
Board a Plane
If you haven't already, now is definitely the time to book your winter travel. If you do it early enough, you can still find some good deals on flights and hotels. If you've missed the opportunity for more inexpensive travel (which is very possible at this point even in early November) consider planning your vacation for the off seasons, like January, February, and March.
Budget Carefully!
Most importantly, keep track of your expenses through careful budgeting. It's incredibly easy for people to lose track of their spending during this time of the year. With holiday preparations and gift giving, costs add up fast. In addition, the cold weather usually entices people to eat out more often and buy new wardrobes to match the new temperatures. Keeping an eye on expenses is the best way to ensure you're not hit with any surprises on your credit card statement.
New to FC360?
We are a full service advisory firm dedicated to helping individuals connect with our network of professionals in assisting them with Wealth Management, Financial Planning, Health Insurance and Tax Services. For more information and answers to any of your questions, consult FC360 today. Our advisors are here anytime to help you make the right financial decisions this fall.